Tax boundaries and rates are constantly changing, and it's hard to keep up.
Spectrum Enterprise Tax provides an essential, automated support solution for delivering current and geographically-based determinations. The solution helps your company determine the correct tax jurisdiction in which a given address is located as well as the current tax codes that apply.
Spectrum Enterprise Tax uses advanced geocoding, parcel point, and enhanced street address matching methods providing localized geographic precision. These advanced capabilities allow the solution to assign state, county, township, municipal, and other local tax information to an address.
These capabilities can be deployed on premises, with our hosted API or accessed at GeoTAX.com.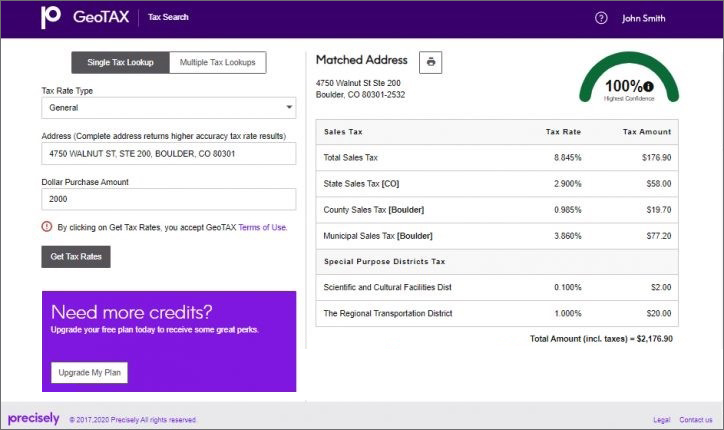 GeoTAX.com: A SaaS application with an easy-to-use interface.
Geoffrey Small: (949) 292-4848 | geoffrey@terranovabi.com
David Ries: ((518) 506-2808 | david@terranovabi.com
TerraNOVA New York
23 Pinehurst Lane
Slingerlands, NY 12159
TerraNOVA Texas
703 Potomac Place
Southlake, TX 76092
TerraNOVA Florida
16 Royal Palm Way, Suite 306
Boca Raton Fl. 33432
Geoffrey Small:
(949) 292-4848
geoffrey@terranovabi.com
David Ries:
(518) 506-2808
david@terranovabi.com
Copyright 2022. All Rights Reserved.